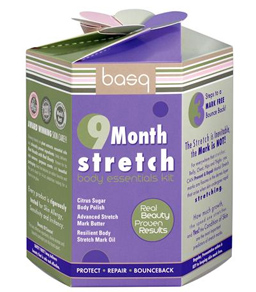 This value kit contains three essential steps to prevent and repair stretch marks:
Citrus Sugar Body Polish (4 oz.) for exfoliation, jump starting skin turnover and prepping skin for intense prevention and repair.

Advanced Stretch Mark Butter (4 oz.), bringing you the most advanced solution for stretch mark prevention and minimization with powerful ingredients proven in clinical testing to combat and repair stretch marks by regenerating elastin fibers.

Resilient Body Oil (two 0.5 oz. bottles) for deep skin penetration, repairing where it is needed most.
This ultra rich blend of oils is specifically selected for their ability to prevent scar formation and heal skin damage. All have light, refreshing scents you'll love!
PRICE: $64.50