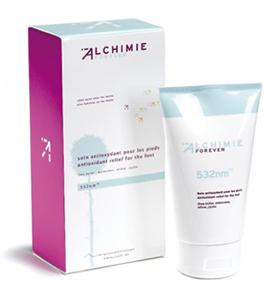 This revolutionary product blends botanicals to soften, nourish, detoxify, heal, and protect. Jojoba and shea butter are combined for a powerfully moisturizing treatment, while willow bark sloughs away rough skin and naturally alleviates pain and discomfort. Watercress has detoxifying and purifying properties to reduce swelling and invigorate tired legs.

Instructions:
Apply to hands and feet as often as desired. Leaves a light, fresh scent on the skin. The finish is silky, smooth, with no sticky residue.
THIS ITEM HAS BEEN DISCONTINUED BY THE MANUFACTURER.