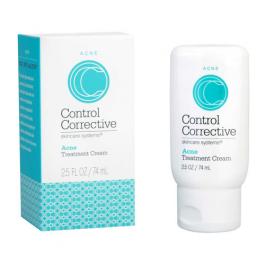 For all skin types and acne severities, but particularly beneficial to those who are sensitive or dehydrated. Liposome encapsulated salicylic and lactic acids exfoliate and decongest yet maintain comfortable skin hydration. Ideal for those who are glycolic-sensitive.

Instructions:
Use every other day the first week, daily the second week, and twice daily thereafter if needed. After cleaning, apply a thin film on the entire face. May be used as a treatment moisturizer once or twice daily, depending upon skin type.
Attention! Due to manufacturer's policy change we are no longer able to offer the individual sales of certain product sizes. This product is now only sold in packs of 3. Sorry for the inconvenience.
Size: 2.5 oz.

(PACK OF 3) PRICE: $155.99