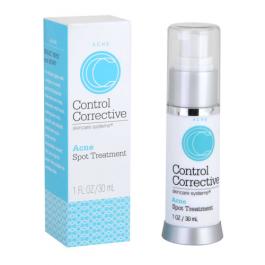 Formerly known as Clear Med V. Name change as of 03/11.
An oil-free, exfoliating gel that combines antiseptic witch hazel, calming aloe vera with glycolic and salicylic acids to dissolve skin congestion and clear up breakouts. Ideal for skin with a single blemish or a patch of breakouts. May be applied directly to the affected area.
Instructions:
Apply a small amount with fingers to clean, dry skin. May sting for several seconds. May cause mild peeling, which is normal. If discomfort occurs, reduce frequency of use or discontinue. Not recommended for sensitive skin.
Attention! Due to manufacturer's policy change we are no longer able to offer the individual sales of certain product sizes. This product is now only sold in packs of 3. Sorry for the inconvenience.
Size: 1.0 oz.

(PACK OF 3) PRICE: $143.99