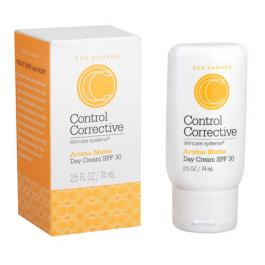 A refreshing, light, chemical-free sunblock that penetrates quickly, leaving no residue. Great for all skin types, but especially good for oil-prone or oil-averse skin types. Japanese green tea plus multi-vitamins inhibit aging, free radical damage. Microfine zinc and other skin defenders provide broad spectrum physical sunscreen protection from both UVA (the aging rays) and UVB (the burning rays) radiation. Safe for sensitive skin or those with hyperpigmentation.
Instructions:
Apply liberally whenever exposed to sun. May be used as a moisturizer for all skins in addition to a moisturizer for drier skin types.
Attention! Due to manufacturer's policy change we are no longer able to offer the individual sales of certain product sizes. 2.5 oz bottles are now only sold in packs of 3. Sorry for the inconvenience.
2.5 oz (pack of 3)
$155.99
6 oz
Professional Size
$72.99