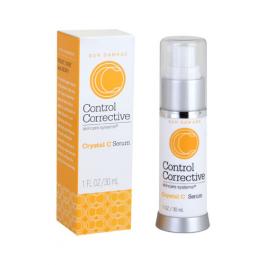 A potent treatment serum designed to fight free-radical damage and combat the signs of aging. The synergistic combination of stabilized Vitamin C, AHA's, green tea, and chamomile extract provides immediately noticeable firming and smoothing. Regular use will brighten, lighten and firm the complexion while balancing over-stressed and devitalized skin.
Instructions:
Apply to clean skin, wait until fully penetrated, and follow with day/night cream.
Attention! Due to manufacturer's policy change we are no longer able to offer the individual sales of certain product sizes. 1 oz bottles are now only sold in packs of 3. Sorry for the inconvenience.
Sample
$1.10
1.0 oz (pack of 3)
$209.99
1.7 oz
Professional Size
$88.99