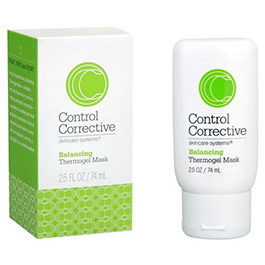 Control Corrective Balancing Thermogel Mask is a soothing mask containing Vitamin E, Aloe Vera, and Chamomile for a cooling and calming effect. Helps to restore dry, dehydrated, sensitive or flaky skin. This hydrating gel mask that can also be left on overnight to penetrate deeply and balance the skin. Also good for use after exfoliation and extractions.
Instructions:
Apply liberally, leave on 5-7 minutes. For very dehydrated skin, apply second coat and cover with cellophane to aid in penetration.
Attention! Due to manufacturer's policy change we are no longer able to offer the individual sales of certain product sizes. 2.5 oz bottles are now only sold in packs of 3. Sorry for the inconvenience.
2.5 oz (pack of 3)
$102.00
6 oz
Professional Size
$68.99