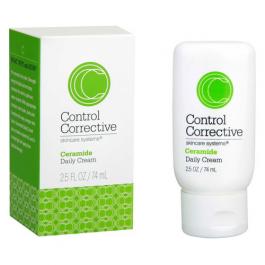 Formerly known as Ceramide Moisture Dew. Name Change 03/11.

A rich, silky, and extremely hydrating lotion specially formulated to help restore moisture to dehydrated and devitalized skin. High concentrations of ceramides and antioxidants help protect the lipid barrier and reduce skin sensitivity. Ideal for normal to dry skin types. Fragrance-free.

Instructions:
Apply as often as desired. Penetrates quickly.

Attention! Due to manufacturer's policy change we are no longer able to offer the individual sales of certain product sizes. 2.5 oz bottles are now only sold in packs of 3. Sorry for the inconvenience.
2.5 oz (pack of 3)
$113.99
6 oz
Professional Size
$84.99