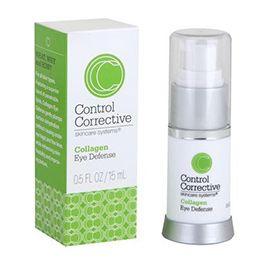 A gentle cream that calms irritation, hydrates, repairs, nourishes and protects the eye area from environmental stress. Natural extracts soothe and heal while collagen and elastin hydrate and firm. Antioxidants and active humectants provide additional protection. For all skin types.
Instructions:
Apply with fingertips to eye area.
Attention! Due to manufacturer's policy change we are no longer able to offer the individual sales of certain product sizes. 0.5 oz bottles are now only sold in packs of 3. Sorry for the inconvenience.
0.5 oz (pack of 3)
$137.99
2.5 oz
Professional Size
$78.99