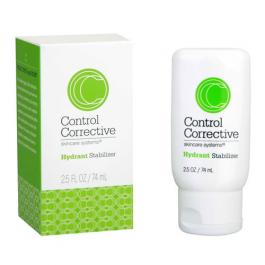 A super-hydrating, oil-free gel that supplies much-needed moisture to dehydrated skin conditions. Appropriate for all skin types, it can be used as a moisturizer for oily skin conditions or under any Control moisturizer for increased hydration. Calms and soothes the skin while absorbing very quickly. Ideal for acne prone skin that is peeling or drying from acne medications.

Instructions:
Apply to face with fingers and massage in until totally penetrated. Use as often as desired.
Attention! Due to manufacturer's policy change we are no longer able to offer the individual sales of certain product sizes. 2.5 oz bottles are now only sold in packs of 3. Sorry for the inconvenience.
Sample
$1.10
2.5 oz (pack of 3)
$101.99
6 oz
Professional Size
$64.99