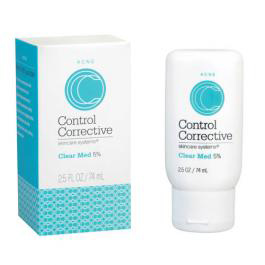 Formerly known as Clear Med II. Name change as of 03/11.
A dynamic combination of sulfur enhanced benzoyl peroxide penetrates deeply to loosen pore-clogging debris and hardened oils. Its anti-bacterial action is aimed at reducing inflamed lesions and mild breakouts. Ideal for dry to normal skin with light to moderate acne.

Instructions:
Apply to clean, dry skin 1-2 times daily. Avoid eye area. If irritation occurs, reduce strength or length of time the product is left on the skin. *Contains Benzoyl Peroxide – Always patch test on small area of neck 24 hrs. prior to 1st treatment.
Sample
$1.10
2.5 oz
$29.99