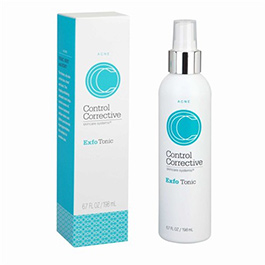 An antiseptic and exfoliating tonic that dissolves acne lesions and dead cell build-up, allowing pores to drain and normalize. Contains a potent blend of glycolic and salicylic acids. Ideal for normal, combination or oily skin condition. May be used on the face, chest and back. Not suitable for sensitive skin types.
Instructions:
Apply to entire affected area or use to spot treat blemishes. May sting or tingle when first applied. Apply to skin either on a cotton tip applicator (for spot treatment) or cotton pad. Increase to twice daily after several weeks if skin is not irritated or dry.
Attention! Due to manufacturer's policy change we are no longer able to offer the individual sales of certain product sizes. 6.7 oz bottles are now only sold in packs of 3. Sorry for the inconvenience.
6.7 oz. (pack of 3)
$87.99
18 oz.
Professional Size
$56.99