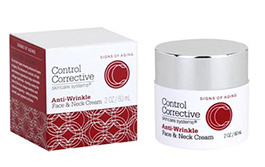 A supercharged, advanced face and neck treatment cream that helps minimize wrinkles, stimulate collagen production, smooth skin texture, lighten pigmentation, and increase hydration. Loaded with highly active cosmeceuticals including peptides, AHAs, antioxidants, and skin brighteners.
Instructions:
Apply generously to eye and neck area twice daily. Follow with sun protection if needed.
Attention! Due to manufacturer's policy change we are no longer able to offer the individual sales of certain product sizes. 2 oz bottles are now only sold in packs of 3. Sorry for the inconvenience.
Sample
$1.10
2 oz (pack of 3)
$329.99
6 oz
Professional Size
$164.99