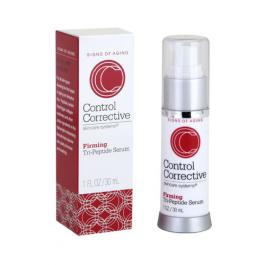 This potent, anti-aging peptide serum combines three different peptides (Palmitoyl Tripeptide-3, Hexapeptide-11, Palmitoyl Pentapeptide-4) with Lentinula Edodes from Shitake Mushrooms. Together they work to strengthen, tighten and tone the skin. Ideal for all skin types concerned with the signs of aging.
Instructions:
Apply to face and neck area after cleansing and toning. May be used twice daily.
Attention! Due to manufacturer's policy change we are no longer able to offer the individual sales of certain product sizes. 1 oz bottles are now only sold in packs of 3. Sorry for the inconvenience.
Sample
$1.10
1.0 oz (pack of 3)
$233.99
1.7 oz
$112.99