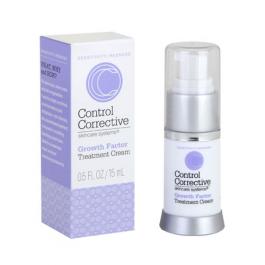 This concentrated, soothing and hydrating cream reduces inflammation and promotes healing for damaged skin. It offers accelerated repair for superficial and acne scars, irritated skin and post professional treatments (such as peels, laser or microdermabrasion). Ideal for all skin types.
Instructions:
After cleansing, apply a thin film on the entire face. Wait several minutes before applying additional products such as sun protection. May be reapplied as often as desired.
Attention! Due to manufacturer's policy change we are no longer able to offer the individual sales of certain product sizes. This product is now only sold in packs of 3. Sorry for the inconvenience.

Size: 0.5 oz.

(PACK OF 3) PRICE: $143.99