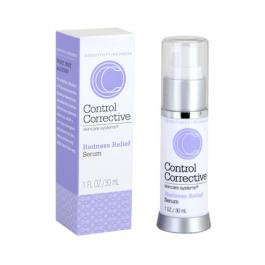 Formerly known as Rosacea Relief Serum. Name change as of 03/11.
An intensive treatment serum that protects and calms sensitive, irritated skin. Natural botanical extracts and vitamins strengthen and sedate distended capillaries to reduce redness and inhibit flare-ups, while also balancing and hydrating delicate skin. Ideal for inflamed and Rosacea skin conditions. For best results, follow with Botanical Soothing Cream.
Instructions:
Apply with fingertips to clean, dry skin twice daily. Follow with day/night cream.
Attention! Due to manufacturer's policy change we are no longer able to offer the individual sales of certain product sizes. 1.0 oz bottles are now only sold in packs of 3. Sorry for the inconvenience.
Sample
$1.10
1 oz (pack of 3)
$161.99
1.7 oz
Professional Size
$76.99