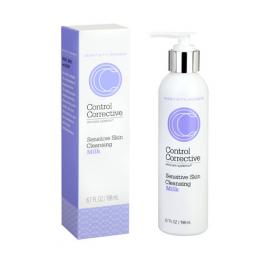 An extremely gentle, creamy cleanser that delivers hydration while calming over-stimulated, dehydrated and delicate skin. Contains moisturizing lipids as well as herbal extracts of ginseng, green tea, linden flower, comfrey, and chamomile. Ideal for sensitive, dehydrated, over-stimulated or Rosacea skin types. May also be used after a sunburn or professional services (such as laser, peels, microdermabrasion)
Instructions:
Massage into pre-moistened skin gently, avoiding eye area. Rinse with tepid water.
Attention! Due to manufacturer's policy change we are no longer able to offer the individual sales of certain product sizes. 2.0 oz and 6.7 oz bottles are now only sold in packs of 3. Sorry for the inconvenience.
2 oz. (pack of 3)
$41.99
6.7 oz. (pack of 3)
$86.99
18 oz.
Professional Size
$56.99