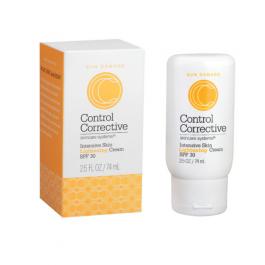 A rich cream that helps lighten uneven pigment on the face and neck when used regularly. Ideal for all skin types, this unique formula repairs, hydrates, balances and protects. Hydroquinone-free and includes a combination of micro-fine zinc, licorice root and kojic extracts along with other skin defenders to provide full spectrum protection from both UVA (aging rays) and UVB (burning rays) that cause hyperpigmentation and future age spots.
Instructions:
Apply twice daily to clean, dry skin.
Attention! Due to manufacturer's policy change we are no longer able to offer the individual sales of certain product sizes. 2.5 oz bottles are now only sold in packs of 3. Sorry for the inconvenience.
Sample
$1.10
2.5 oz (pack of 3)
$155.99