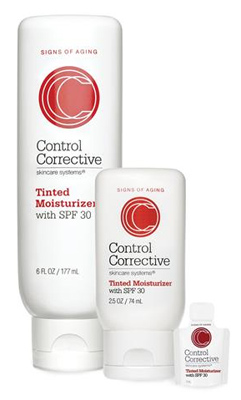 This lightweight, multi-purpose moisturizer simplifies your skin care routine. Sodium PCA, Hyaluronic Acid) and Panthenol provide non-greasy hydration to plump up dehydrated skin. Aloe Vera, Allantoin, and Vitamin C deliver the botanicals to defend against environmental stress and irritation. All natural physical sunscreen agents, Titanium and Zinc Oxides, gently reflect the sun's rays. Lightly tinted boosts radiance for a more even and balanced complexion.
Instructions:
Apply liberally whenever exposed to sun. May be used as a moisturizer for all skins in addition to a moisturizer for drier skin types.
Attention! Due to manufacturer's policy change we are no longer able to offer the individual sales of certain product sizes. 2.5 oz bottles are now only sold in packs of 3. Sorry for the inconvenience.
Sample
$1.50
2.5 oz. (pack of 3)
$167.99
6 oz.
Professional Size
$82.99