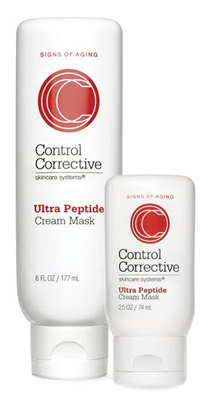 Perfect for dry, dehydrated skin, Ultra Repair Peptide Cream Mask contains a combination of three powerful peptides, rich plant oils, anti-oxidants, botanicals, essential fatty acids, and lipids. The addition of retinol and lactic acid help gently exfoliate, leaving a youthful dewy glow. It increases hydration and is designed to tone, smooth and balance aging skin.
Instructions:
Apply liberally with fingers or a fan brush. Leave on 7-10 minutes; then rinse off with water.
Attention! Due to manufacturer's policy change we are no longer able to offer the individual sales of certain product sizes. 2.5 oz bottles are now only sold in packs of 3. Sorry for the inconvenience.
2.5 oz. (pack of 3)
$179.99
6 oz.
Professional Size
$90.99